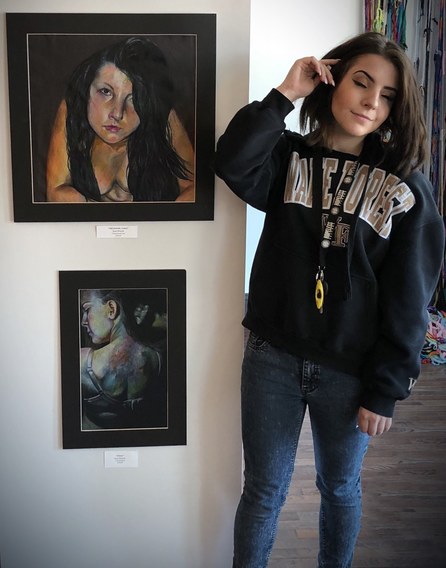 From Seattle, WA- I am an illustrator, painter and sculptor. I currently reside North of Charlotte NC, and attend the University of Greensboro's school of Visual and Preforming Arts.


I mostly work with Inks and blackwork, or vivid arbitrary color. Completely flat or dreamlike. But, that kind of dream like you had back in the 5th grade, with a violent case of the flu in which you sprouted a one-hundred and three degree fever.

I am the designer for the
North Carolina Odyssey of The mind enamel pins (NCOOTM 2015)

, as well as a

5 time North Carolina Gold Key recipient

as judged by Scholastic's Art and Writing, in the illustration category; all of which were wax colored pencil illustration, and scratchboard works.






I am an artist and so are you.